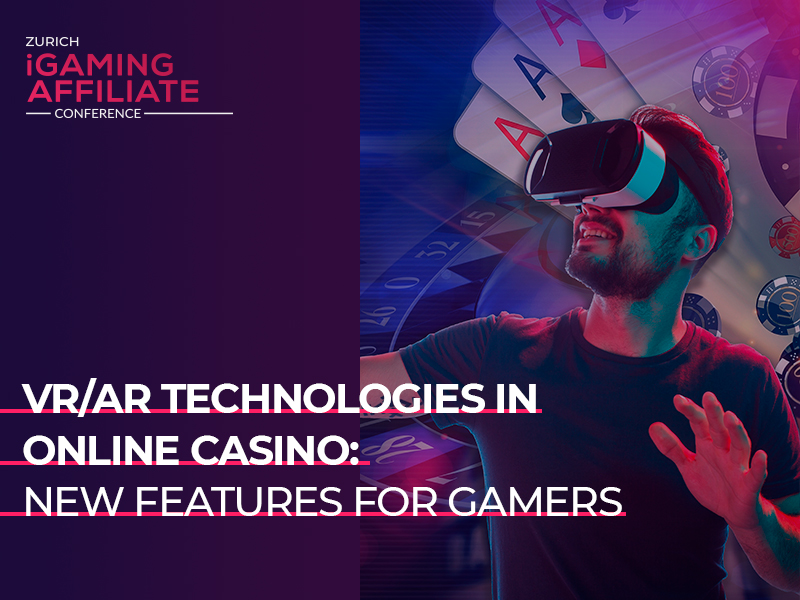 VR/AR Technologies in Online Casino: New Features for Gamers
Live сasino, the feeling of presence and engagement with players are new opportunities for online gambling platform users, who enjoy VR/AR technologies during their play.
Let's find out how Virtual Reality and Augmented Reality develop Online Casino and how these technologies influence the future gambling industry.
What is AR? VR?
VR or virtual reality is the technology that leads users into the artificial world made with digital systems. You can appear in the virtual reality using special VR headset and controllers.
AR is augmented reality. Technology connects the real-world objects with the elements of virtual environment.
The way technologies have affected gambling
VR/AR technologies are used in gambling to let online players appear in the real casino, avoiding the land-based facility. Virtual reality and augmented reality help to experience the casino atmosphere while playing on the gambling platform online.
With the help of VR headset, gamers get into the lifelike online casino world.
Users can:
interact with other players in real-time mode;
enter different game rooms and explore them;
visit the bar and communicate with the visitors at the bar counter;
use the lifelike slots;
hear the slot machine sounds.
One of the latest and main trends in VR online casino are live games. Users of the so-called live casinos choose the seats at 3D gambling tables watching the other players.
Such casinos operate with the help of some studios, where 3D cameras stream the game process.
How to create a VR casino?
VR and AR technologies offer gamers new experience through visualization, real sounds and sensual feeling. However, in order to create a VR Casino, additional efforts and facilities are needed.
VR casino software must have the wide range of functions and work even when the traffic is high. It is important to ensure the efficient cooperation of developers and operators in order to update the software in case of emergency.
For the comfort of users, games shall be supported not only on computers, but on mobile devices as well.
What can you play in a VR casino?
As a rule, VR casino offers games that can be found in any gambling facility or at traditional gambling online platform.
VR roulette. VR roulette is one of the most common games in the live casino. Players watch the real dealer spinning a wheel and hear the sounds.
VR poker. live casino players venture in the most well-known kind of poker – Texas hold'em. VR poker players choose either ordinary, or VIP tables, which differ according to game style and stake limits.
VR blackjack. Playing blackjack with a VR headset, users totally immerse into the surrounding atmosphere with the crowded tables and cards sounds. Classical type with 7 cards is one of the most popular VR card games.
The future of VR gambling
Many gaming platforms implement VR and AR technologies in order to attract users. Experts believe that players will feel the poker chips and cards in hands as well as physically experience slot machines in the future.
Besides, VR and AR technologies will be used widely in the land-based gambling facilities as well, becoming interesting among new visitors.
VR casino providers
Nowadays, VR casino software is developed by several leading gambling solution providers.
CASEXE. The company develops software for online casinos, supporting VR gadgets. Developers feature specialized VR-exclusive casinos and some additional VR capabilities for standard platforms.
Microgaming. Microgaming company has created a VR Roulette. Since the game is based on the Oculus technology, players need VR headsets, such as Oculus Rift DK 2 and Leep Motion 3D controller. Devices will help gamblers to see movement of their own and other players' hands.
NetEnt. NetEnt company is the developer of slots for VR casinos. For example, Gongo's Quest – game about the treasure hunter, and Jack's World VR – a slot dedicated to a special fantastic country. Developer has also created Starburst VR gaming machine and Scarface slot, dedicated to the "Scarface" movie.