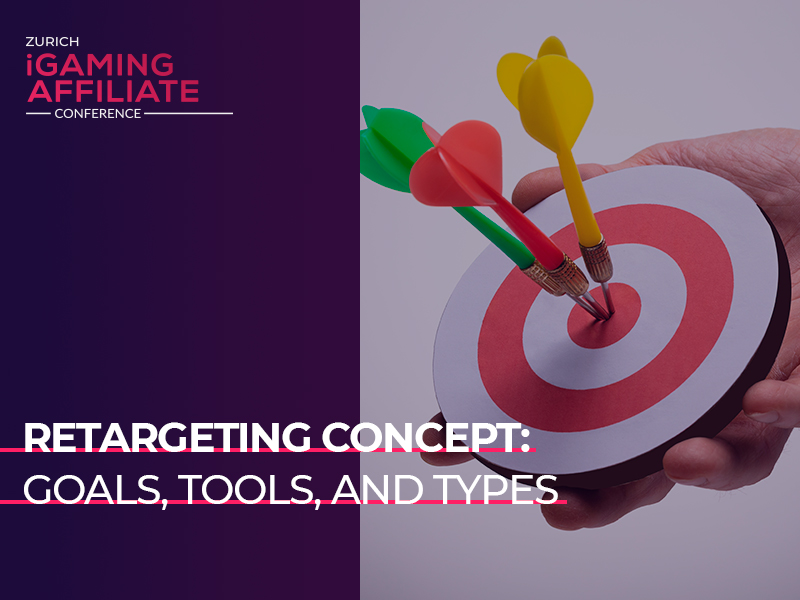 Retargeting as an Efficient Marketing Tool
Retargeting is one of the efficient marketing mechanisms that boost sales as well as increase the resource audience and brand awareness. The tool is designed for the audience that has already interacted with the product and treated it positively.
What Retargeting Means
Retargeting is a special marketing tool. It allows to enhance the efficiency of online advertising, directing it to people interested in a certain product and visiting a website without buying this item. Actually, it is a repeat ad for users: a reminder of the resource they have visited and of the goods attracting them. According to Jeffrey L. Covell (LivePerson, Inc. company history), 95% of the users leave the online resource without purchases. Marketing specialists apply retargeting in order not to lose the potential audience.
Retargeting helps to:
improve product sales;
make a brand more recognizable;
expand the audience and increase the amount of customers.
Such an approach allows to retain the potentially engaged audience and redirect it to the advertiser's website. The remarketing outcome is caused by the fact that ads are seen by people who have previously shown loyalty to the brand, thus they will more likely make a purchase or conduct any other active action than new clients.
Retargeting is based on the following tools:
banners on social media, websites;
banners in the search results;
email newsletters;
push messages;
SMS.
What is the potential of retargeting audience, and why should one keep working with these users? Firstly, they are concerned and thrilled due to the great efforts of marketing experts. Secondly, these people have already taken active steps towards the product: entering search queries or redirecting. Therefore, they are able to buy something.
Types of Retargeting
There are several types of retargeting to work with potential customers interested in the brand or similar products. All of them differ in the level of complexity and cover various audience segments, for example, social media users or individuals looking for necessary things via search systems.
Site Retargeting. The so-called conventional kind of retargeting, implying work with users visiting the advertiser's resource earlier. Its concept is as follows: a person entering the web resource receives cookie aimed at recording his/her activity on the Internet and showing corresponding banners. Ads are displayed on diverse resources depending on the platform used for retargeting.
Search Retargeting. A type of retargeting that allows to interact with clients failing to enter the advertiser's website but seeking for similar goods in search engines. Banner advertisements appear when users put certain words and requests in the search box.
Social Retargeting. It redirects the active social media audience. It is based on the analysis of social interest in brand expressed by likes, retweets, and comments under specialized posts, in particular on such popular resources as Instagram and Facebook. The latter features a huge set of retargeting tools.
Behavioral Targeting. It shows ads to users with specific interests. This type of retargeting is a kind of social and search symbiosis because of seizing information about search queries and social media actions. It also uses cookies. The only difference is that potential clients have not interacted with the advertiser's website and their data are obtained from other channels (purchases, search requests, tag usage on social networks, activity on different websites).
In this case, information is collected by corresponding web services that do not violate users' rights but record only de-identified data.
Operational Concept of Retargeting
Retargeting uses the following resources: social media, search websites, advertising platforms, resources with similar offers, specialized forums.
For instance, a website or a certain page posts a code functioning as a trigger: it responds to visits, active actions, goods examination, and entering of key requests. Thus, users become the target audience attracting advertisers. Information can be obtained using cookies or IPs. Email retargeting is implemented in the same way: the code is added to the pattern, and the newsletter is adjusted to concerned users.
Retargeting is applied at all stages of purchase funnel: information sharing, engagement, encouragement, buying, client loyalty increase. One develops a new banner, an advertising message, and an offer for each case.
Web resources usually cooperate with advertising agencies providing space for banners and applying additional retargeting tools. They allow to monitor users' actions on the Internet and adjust ad impression rules. One can work with retargeting using, for example, the Google AdWords platform.
Retargeting On Social Media
Facebook and Instagram are the most popular social networks in terms of the amount of users and visitors. They are designed for close collaboration with marketing specialists who use targeted advertising. User redirection via social media means the operation with the audience that has previously been on the advertiser's website (or has responded to advertiser's posts).
When people leave the company's resource, social media retargeting will repeatedly offer them products they have been interested in earlier. Users' information is recorded using cookie that helps retargeting providers to distinguish a certain customer among others on the social network (e.g. on Facebook). So, users can see customized ads according to their interests.
The more active a person is, the more efficiently a retargeting partner will target customers and show ads at proper time.
It is conducted in the following way:
client Q enters the company's website and examines goods (adds some of them to the Shopping Cart): these data are recorded for further application;
client Q leaves the resource and enters Facebook from a computer or mobile device, activating the retargeting process;
customer interests, queries, and actions are analyzed by the platform. Advertising offers and banners are created based on the results;
user Q sees advertising of appropriate products, reminders of viewed pages, and new goods;
client clicks on the given link and enters the advertiser's website in order to take a look at products once again and, perhaps, to make a purchase.
Conclusion
Retargeting is a developing technology that provides advertisers and marketing experts with new opportunities. The mechanism allows to significantly increase the ad efficiency and boost sales. One should just choose the best possible type of retargeting. Properly adjusted audience redirection also helps to establish solid relationship with customers, while marketers can substantially expand the reach of their promotional campaigns. Besides, such an approach is more profitable than non-targeted advertising because the cost of attracting new clients is higher than involving users who have already visited the brand's page.