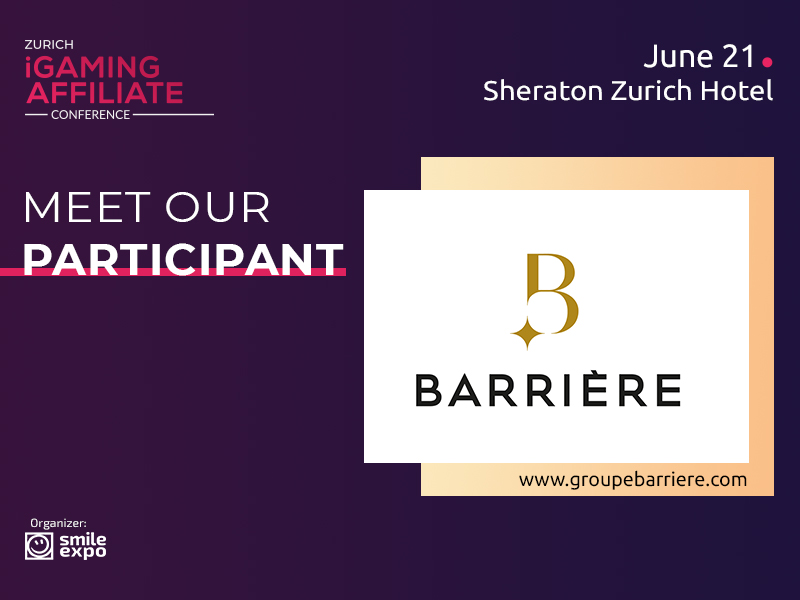 Reps of Land-Based Casinos Barrière to Participate at Zurich iGaming Affiliate Conference
Zurich iGaming Affiliate Conference is the first event in Switzerland where leading gambling experts from different countries will discuss legal aspects of business management. The event will take place on June 21 featuring representatives of Casinos Barrière.
Barrière Group is more than just a casino. This European brand manages 18 hotels, 33 gambling facilities, 15 spa saloons, and over 120 restaurants and bars. These leisure and entertainment facilities are located in France, Switzerland, and other countries.
In Switzerland, Barrière runs land-based casinos in three cities: Montreux, Fribourg, and Courrendlin. They offer customers a wide choice of gambling activities including slot machines, poker, blackjack, English and French roulette, Sic-Bo, Punto Banco, and electronic games.
Casinos regularly organize different concerts, performances, and shows featuring comedians, actors, singers, dancers, musicians, and illusionists. Besides, facilities include restaurants and bars with dainty dishes and elite drinks.
Guests of Zurich iGaming Affiliate Conference will have a chance to talk to representatives of Casinos Barrière. Moreover, participants of the event will learn about the needs of the gambling market and establish business contacts in an informal atmosphere.
---
Do not miss the possibility to talk to leading representatives of online and offline casinos at Zurich iGaming Affiliate Conference.