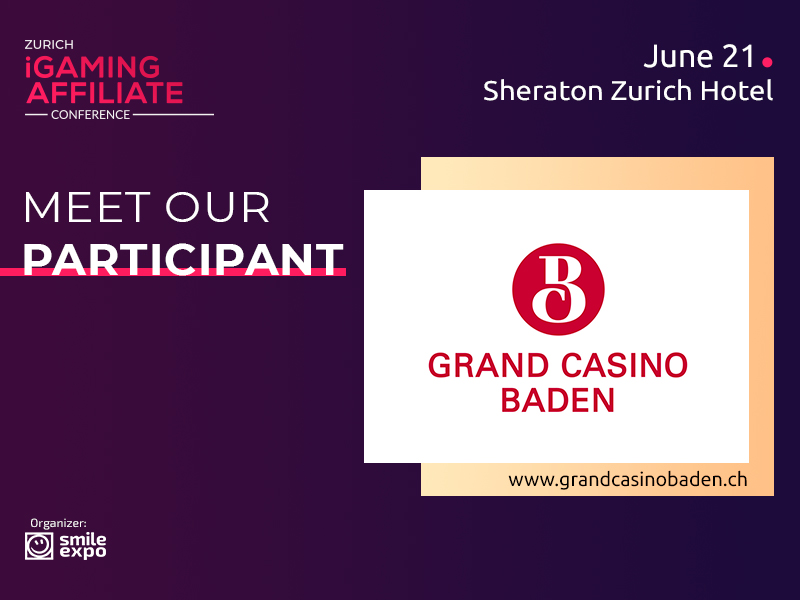 Representatives of Land-based and Online Casinos to Meet at Zurich iGaming Affiliate Conference
The special guest of the industry-specific event will be Grand Casino Baden, the Swiss gambling house located in Baden municipality. Attendees of the conference will have a chance to talk to representatives of one of the most successful land-based casinos in Europe.
Grand Casino Baden is the Swiss offline gambling facility that accepts guest all the year round. In 2018, its total gambling revenue (BSE) reached 60.4 million Swiss Francs. The total number of visitors reached 346 thousand in 2017 alone.
The land-based casino offers guests a wide range of twenty-four-hour entertainment activities such as modern slot machines, roulette, poker, blackjack. Besides, Grand Casino Baden hosts up to 350 poker tournaments per year, including Swiss Poker Champions Week attended by hundreds of players.
Grand Casino Baden will act as a guest at Zurich iGaming Affiliate Conference dedicated to the gambling business development, and will take part in networking. At the event, representatives of online and offline casinos will be able to exchange experience and discuss the most up-to-date issues of the gambling industry.
The industry-specific event Zurich iGaming Affiliate Conference will gather top representatives of the gambling sector, give a possibility to participate in business communication, establish useful business contacts, and help to develop your brand and the industry in general. Our event is the best place to present your latest gambling solutions and products!
---