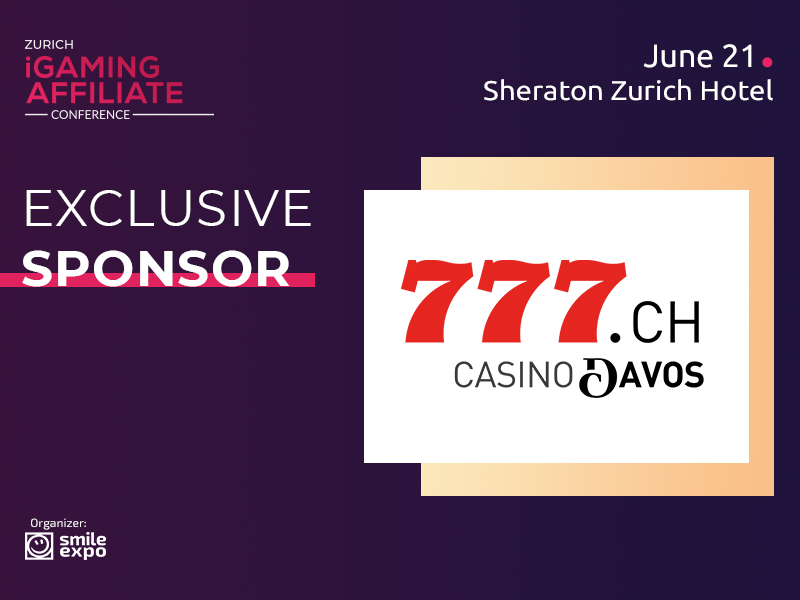 Meet Exclusive Sponsor of Zurich iGaming Affiliate Conference – Licensed Online Casino Casino777.ch for Casino Davos
Casino777.ch Casino is an Exclusive Sponsor of Zurich iGaming Affiliate Conference that will be organized on June 21 to unite online and land-based gambling companies.
Casino777.ch Casino was one of the first gambling operators in Switzerland to obtain a license for online operations from the Swiss Gaming Commission (ESBK) thanks to the partnership with the land-based Casino Davos. The company will start legal online operations in July.
If you want to be a part of this new project and get more information regarding the affiliate program, you can contact company representatives via this email: sandra@casino777.ch
Zurich iGaming Affiliate Conference will take place at Sheraton Zurich Hotel. During the official part of the event, gambling industry representatives will exchange experience, and during the afterparty, they will present projects, establish new business contacts, and find investors.
The conference is just one day away. Hurry to buy a ticket with a €100 discount!
---
Find the program and the full list of conference participants here >>>