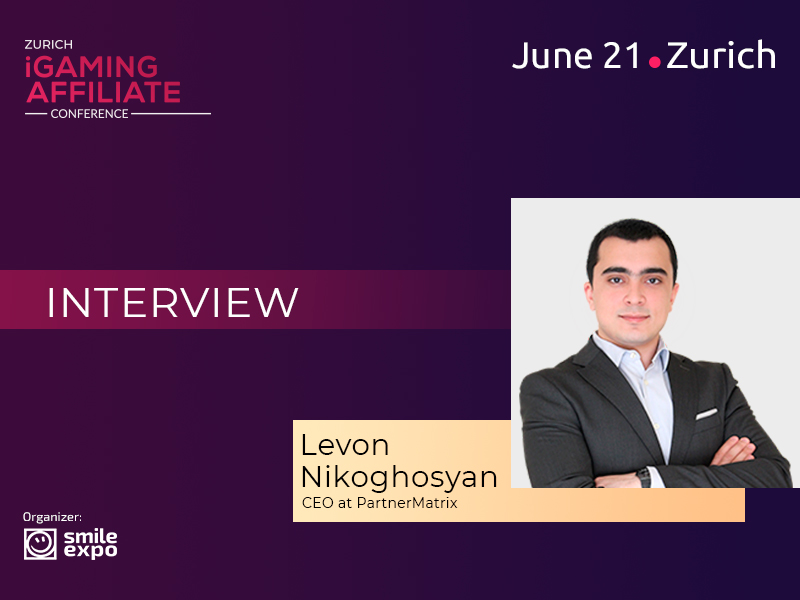 Key iGaming Marketing Trends in 2019: Levon Nikoghosyan, CEO at PartnerMatrix
To improve traffic, operators should focus on the retention of inactive players, according to Levon Nikoghosyan, CEO at PartnerMatrix.
The specialist shared his expert opinion of new affiliate marketing trends to be taken into account by operators desiring to attract active players as efficiently as possible.
Advancement of iGaming Affiliate Marketing
Levon Nikoghosyan believes that the affiliate environment in gambling business has significantly increased and improved over the previous year. There are new opportunities and prospects, which are beneficial to both partners and operators: their cooperation has become more efficient.
Besides, the iGaming industry has introduced the ways to combat common challenges, in particular the reduction of revenues and huge expenditures for player attraction.
Recently established companies have managed to stay afloat, advance, and grow professionally. Long-standing and reputable gambling market players have reinforced their positions.
In the specialist's view, they should be careful and responsible regarding the requirements of partner resources. If a company faces problems with one affiliate program, it will eventually lose the rest partners.
Development of Affiliate Programs and iGaming Sector
Programs upgrade in accordance with the industry demands, providing new possibilities and areas.
"iGaming is growing, so the affiliate space will continue to grow with the industry. I think there is a room for everyone, as long as their websites are less about promotional space and more about generating valuable content around sports or casino. The most successful affiliates are the ones daring to explore new verticals (eSports for example), new channels or technologies in an effort to find their niche," Levon Nikoghosyan says.
The specialist holds that modern affiliate marketing is primarily focused on new acquisitions, but program participants should pay attention to the current player database. They should work with existing players, enhance their loyalty and engagement, as well as reactivate to the game if necessary.
Thus, it is customer retention and reactivation that partners should lean toward. It will encourage the industry growth and evolution this year.
iGaming Marketing Trends in 2019
Operators have been always entirely interested in generating new traffic, as it is a proven method and a conventional approach used for years. Its main disadvantage is expensiveness and poor efficiency.
"For 2019, one of the most promising strategies is the reward for reactivation of existing players – Reactivation Reward. With the ever-increasing cost of user acquisition, keeping and reactivating churned players is critical to success," Levon Nikoghosyan explains.
The expert stresses that such a way of collaboration with potential players involving partners will result in better traffic and greater profitability. This method is especially interesting and beneficial to gambling resources and betting shops. However, you should not forget about conversion and should thoroughly monitor the audience segmentation.
---
Levon Nikoghosyan, CEO at PartnerMatrix, will participate in a specialized event – Zurich iGaming Affiliate Conference. The expert will express his opinion as part of the panel discussion: Successful affiliate marketing: how to attract online players. The event will take place in Zurich on June 21.