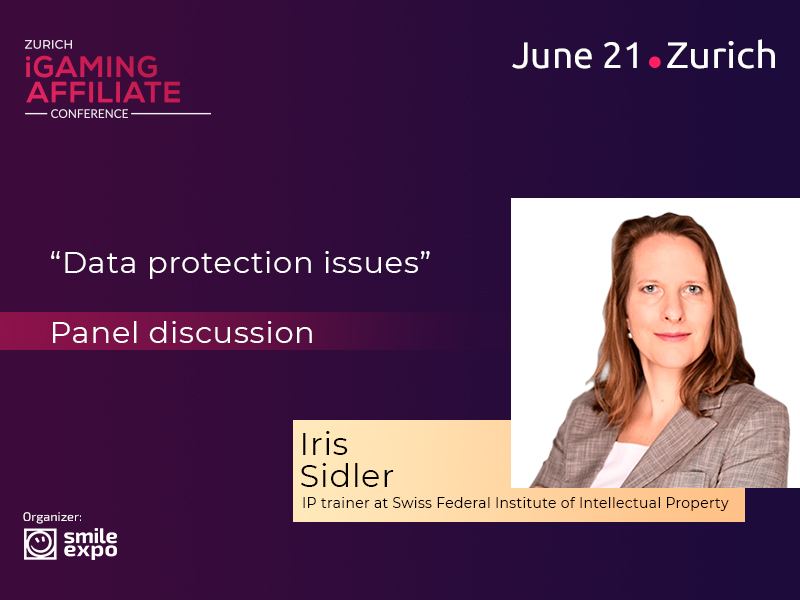 Iris Sidler to Participate in Panel Discussion at Zurich iGaming Affiliate Conference
May 25, representatives of the EU Member States, the European Parliament, and the European Commission (EC) agreed on the common standards of Internet data protection. This law will affect all Web users in the European Union.
Personal data security in the iGaming sector will be examined at the panel discussion to be held as part of Zurich iGaming Affiliate Conference on June 21.
The 'Data protection issues' discussion will involve Iris Sidler, strategic thinking legal counsel and leader with a varied experience in IP, IT and communication.
The expert is a business and solution oriented lawyer and leader with 12 years of experience, the urge to push things forward, a holistic view, distinct social competence and excellent negotiation, communication and people skills.
Earlier, Iris Sidler was Legal Adviser at Swiss Federal Institute of Intellectual Property and Director Legal Counsel at Oettinger Davidoff AG.
Since 2013, the speaker has been holding a position of IP Trainer at Swiss Federal Institute of Intellectual Property. Besides, Iris is Editor at sic! Journal for Intellectual Property, Information and Competition Law.
---
To listen to the expert and her colleagues, register to the event.