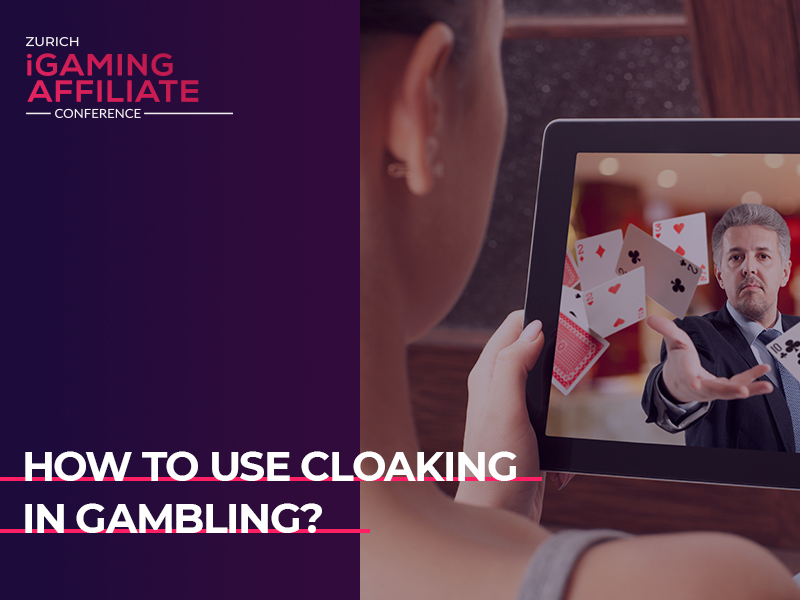 How to use cloaking in gambling?
Today cloaking is used in traffic arbitrage for different verticals. Webmasters often use this technique to drive traffic to gambling sites.
Let's analyze the notion of cloaking, how to work with it, and how to use it to promote gambling offers.
What is cloaking?
Cloaking is a technique of search engine optimization that hides redirect, landing pages, and other important traffic data from moderators of advertising systems. As a result, the web crawler and Internet users see different variants of the same page.
The real content of the website is hidden to bypass moderation in the advertising system that rejects promotion campaigns mainly due to forbidden topics.
Some cloaking types are officially banned by all advertising systems and in case moderators reveal them, they will ban the webmaster's account.
However, cloaking is not always used to fraud search engines. Sometimes it is used to make the work with the resource more comfortable:
protects content from stealing by concealing the code;
serves websites in the required language;
recognizes user location using IP address.
Types of cloaking
Pure (completely) white hat cloaking
Such type of cloaking is applied to recognize cookies and JavaScripts. Using pure white hat cloaking, websites that offer paid subscriptions show certain content only to registered users that have paid for viewing this content.
Almost white
Almost white hat cloaking is used for geo targeting, defining the type of a browser, and reducing expenditures on search engine bots.
Light grey
The task of light-grey cloaking is to redirect the link equity to required pages and display hidden content.
When websites publish long articles with links like "see more" and "read more" referred to from different sources, search engine bots index those articles as duplicate content. To avoid such a situation, webmasters apply 301 redirect to secondary links. In such a way, all link equity is passed to the original article.
Dark grey
Using dark grey cloaking, webmasters show content with minimum of optimization and redirect the link equity to irrelevant sources. This type of cloaking is used to promote certain pages in search engine results with redirects from primary links. Search engine bots penalize this method.
Black hat cloaking
Webmasters use black hat cloaking to show users the content that differs from what they requested and from what search engines see.
With black hat cloaking, webmasters seek to get by the moderation of the advertising campaign that is impossible to promote using white hat techniques, for example, forbidden themes. Websites are banned instantly or can be deleted for using the black hat cloaking.
How is cloaking used on social media?
Several schemes of how to work with cloaking are available. In one of the most popular schemes, webmasters register with AdsBridge and purchase a domain for their accounts.
Further, they place a link to websites with analogous themes allowed for advertising by social media. In the Domain section, they choose a company, which they intend to promote.
There are three options of how to set up redirect paths:
to set up a rule for moderators with redirection to the white website, and to conduct other redirects basing on the default path rule;
to set up rules for a specific target audience and to redirect moderators using the default path;
to set up rules for moderators and real users – in this case it is important to avoid the overlapping of settings.
How is cloaking used in the gambling sector?
Development of landers. Landers are developed in a way for moderators to approve the display of an ad. Webmasters create a lander with a similar theme and after the approval of the moderator change it for a casino lander.
Warm up of accounts. The warm up of accounts is spending of budget on certain domains. Accounts are monitored for some time and afterwards webmasters start driving traffic to gambling. Not to interrupt the traffic generation process, webmasters simultaneously warm up other accounts that will replace the current ones in case they are blocked.
Selection of white keywords. Webmaster find keywords that do not arouse suspicions among moderators. Usually such keywords do not contain explicit reference to a casino – they can include such phrases as "registration of slots" and "free bonuses".