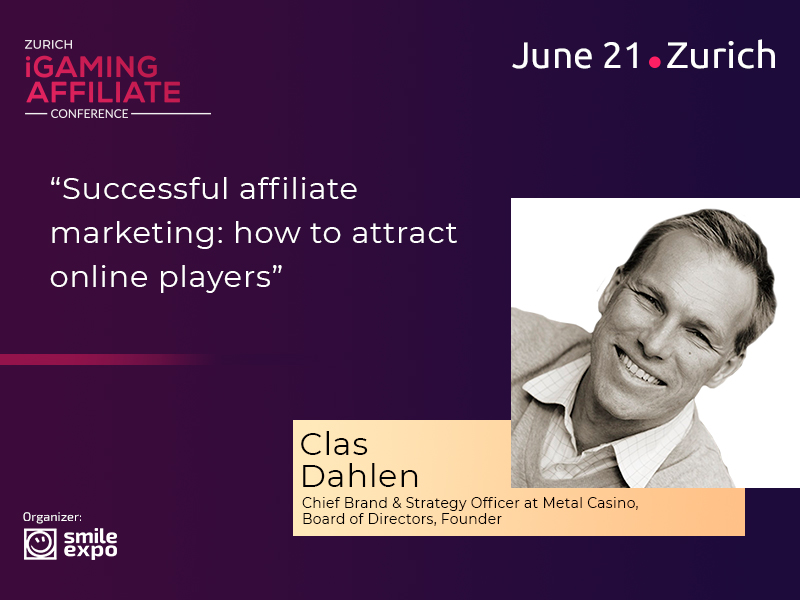 How to Attract Players to Gambling Sites? Founder of Metal Casino Clas Dahlen to Discuss at Zurich iGaming Affiliate Conference
What measures should one take to attract new customers to gambling sites? Representative of Metal Casino Clas Dahlen will answer this question at Zurich iGaming Affiliate Conference on June 21.
The expert will participate in the panel discussion titled "Successful affiliate marketing: how to attract online players."
Clas Dahlen has been engaged in the gambling industry since 2010. He spent more than 4 years working for Mr Green online casino that has been acknowledged a leader among gambling sites.
Today the expert is a Co-founder, Chief Brand and Strategy Officer at Metal Casino, a service that unites fans of heavy metal music and gambling activities. He leads the implementation and supervision of the marketing strategy, development of the brand and innovative products, market research, elaboration of market entry strategies.
Thanks to his leadership, ambassadors of Metal Casino were Ozzy Osbourne, Scott Ian, Gary Holt, David Ellefson, Ron "Bumblefoot" Thal, Dregen, and others.
---
Learn more how to grow your customer base using affiliate marketing at Zurich iGaming Affiliate Conference.