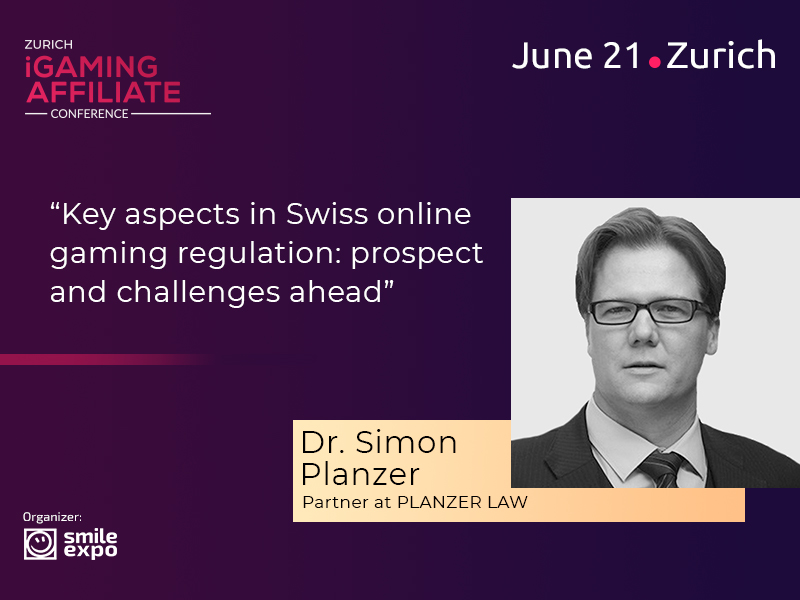 How Gambling Is Regulated in Switzerland: Presentation from Dr. Simon Planzer, Partner at PLANZER LAW
The Swiss gambling industry is developing, as the new Gaming Act came into force on January 1st, 2019.
The legal side of gambling in Switzerland will be discussed on June 21 at the Zurich iGaming Affiliate Conference. Dr. Simon Planzer, Partner at PLANZER LAW, will deliver a presentation on the topic "Key aspects in Swiss online gaming regulation: prospects and challenges ahead."
Dr. Simon Planzer is the qualified legal expert with many years of working experience, specialising in gaming law and EU/EEA law.
The speaker has worked on gaming cases at the European Free Trade Association (EFTA) Court in Luxembourg and at the EFTA Secretariat in Brussels.
Dr. Planzer advises gaming companies and regulators on strategic, regulatory and legal matters, together with his team at the Zurich-based gaming law boutique PLANZER LAW.
Apart from that, Dr. Planzer is the author of the 'Gambling Law' chapter in the official 'Handbook of EEA Law'.
---
Learn more about Swiss gambling regulation from the expert at the conference!