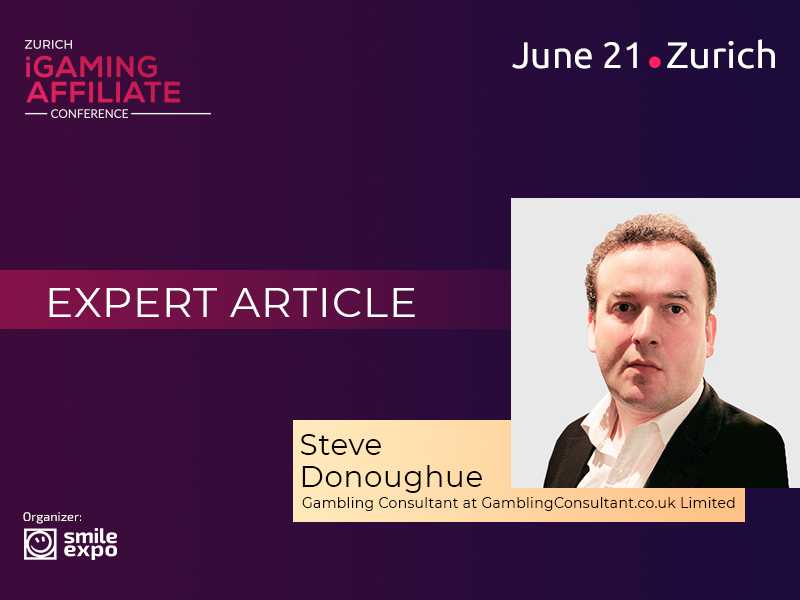 Analysis of European Online Gambling Market in 2019: Steve Donoughue
European countries require a single gambling license, while the gambling industry is not the best choice of investments. This is the opinion of Steve Donoughue, Gambling Consultant.
The expert has analyzed the current situation on the European gambling market and predicted further industry changes.
New Legislative Changes
Donoughue stresses that one of the key introductions this year is the legalization of online gambling venues in the Netherlands.
According to the expert, it is not the largest gambling market in Europe. Nevertheless, the authorities spent lots of time to issue a new decree. Therefore, it will be interesting to see how their focus on social responsibility affects the sector.
Cryptocurrency Application
Currently, major jurisdictions do not allow cryptocurrency payments in online casinos. It is caused by user anonymity and potential fraud.
However, Malta and the Isle of Man are already developing regulatory structures to allow gambling business representatives to adopt digital currency payments. At the same time, Steve predicts that the largest jurisdictions are still far from permitting cryptocurrency usage.
Online Gambling Regulation in European Countries
Donoughue believes that Europe should implement a single gambling license. Thus, gambling operators won't have to receive certain approval documents in different countries.
The expert claims that jurisdictions should not limit the amount of available licenses or relate them to land-based gambling establishments. Similar measures have a negative impact on the iGaming market and make customers to prefer shady businesses.
Steve fears that additional restrictions can be imposed due to problem gambling concerns.
As for self-regulation, he highlights that this mechanism has never worked well for gambling because of the great allurement of generating income illegally.
Reportedly, the gambling industry should be regulated by the rules in order to prevent swindling and protect users.
To Invest in Gambling Industry or Not: Forecast for the Future
Today, companies engaged in the iGaming market receive profit due to marketing. EU gambling business representatives pay taxes to the state.
Speaking about future expectations, Steve Donoughue mentioned that gambling taxes in Europe would grow. By the way, the market will be regulated better. Consequently, industry players will spend more funds on their gambling platforms. So, he supposes that the iGaming sector is not the best option for investments.
---
Donoughue will take part in Zurich iGaming Affiliate Conference dedicated to affiliate marketing in the gambling industry. As part of the discussion with other experts, he will talk about the reliable approach to gambling.