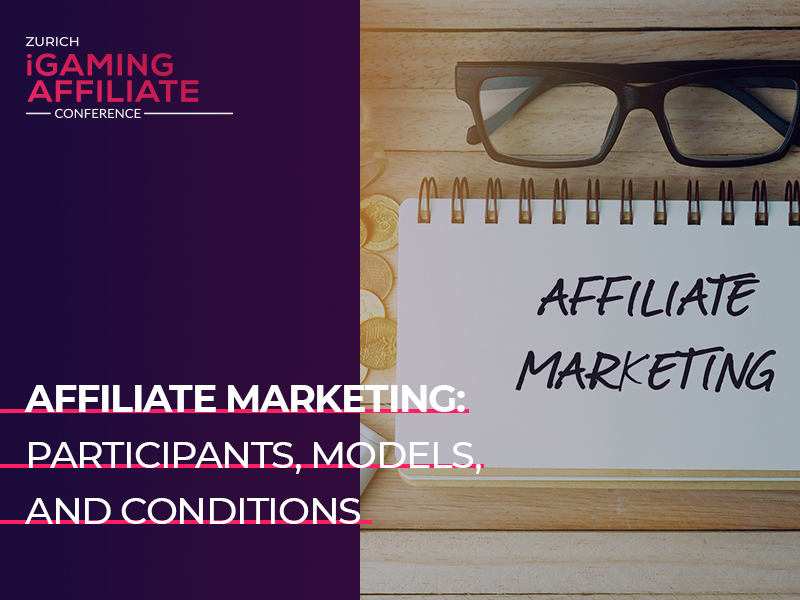 Affiliate marketing: participants, models, and conditions
Companies need marketing to advertise products and attract new users. Online businesses usually promote goods and services using affiliate marketing that helps to interest the target audience efficiently.
Let's find out what affiliate marketing is, who advertises products online, and how to promote goods with such an advertising model.
What is affiliate marketing and who participates in it?
Affiliate marketing is a type of online marketing with goods and services promoted by webmasters.
As a rule, affiliate marketing takes place in the framework of affiliate programs, where sellers cooperate with webmasters and pay them a remuneration for assistance in advertising.
Thus, four parties participate in affiliate marketing:
product owners or advertisers – businesses;
affiliates – webmasters that advertise the product;
affiliate programs or networks – resources managed by affiliates;
consumers – end users.
How does affiliate marketing work?
To improve brand recognition, make the company popular, and bring new buyers, business owners sign up with affiliate programs and create ads to interest users.
Webmasters also register with affiliate programs and are ready to publish ad banners on their sites to make a profit.
This is how the collaboration between business owners and affiliates starts. Webmasters advertise specific goods and services on their sites allowing their audiences to learn about new products and to visit advertisers' websites.
New customers can register on advertisers' websites, leave comments, or purchase goods. Depending on the action of the new customer, the advertiser rewards the webmaster for the job.
Affiliate marketing brings benefits to both parties: product owners attract new buyers and affiliates make revenue for the assistance in customer acquisition.
Affiliate marketing models
Affiliate marketing uses several payment models that differ from program to program.
CPA programs pay affiliates for actions made by new users on the advertiser's websites.
For example, a customer can register on the website, leave a commentary, subscribe to the mailing, download some product, or do a survey. The network pays affiliates for every action.
This is one of the most popular affiliate models: the reward depends on the complexity level of the fulfilled action and is high-paying as a rule.
According to this affiliate model, webmasters receive rewards in case new users buy a product or service on the advertiser's website.
Such affiliate programs are some of the highest paying, as sellers pay affiliates a high percentage of sales.
If the affiliate program pays for a click, the webmaster earns money each time the user clicks the advertising link. However, clicking on the link does not guarantee that the user buys the advertised product and for this reason, the remuneration is not high.
Pay per impression (PPI) or cost per mille (CPM)
In case of the pay per impression model, the affiliate earns money each time the user looks through the ad banner. The reward is small and therefore the model is a nice choice when working with websites having a big number of active users.
Tools in affiliate marketing
In order to promote goods and services, affiliates use a great variety of marketing tools and ad types:
links – hyperlinks that bring users to the advertiser's website or specific pages;
banners – graphic ads;
widgets – programs embedded in affiliate websites;
videos – educational and demo videos;
flash ads – animated banners with sound and video.
The choice of marketing tools usually depends on advertised goods and services as well as the market niche and target audience.